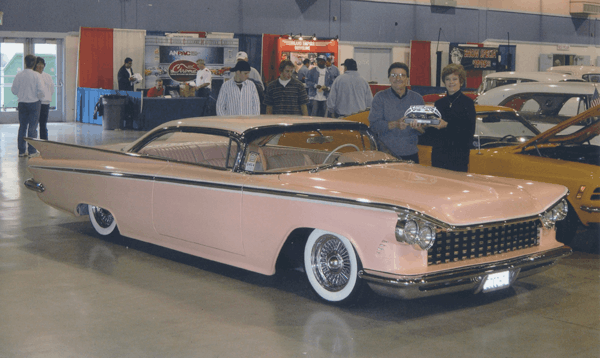 Richard and Cherie after winning Best of Show at Good Guys 2004
This lovely car won Best in Show at the Good Guys in 2004, plus Top Five at Cruizin' Paso Robles the same year.
A three inch chopped top is among the many body modifications but not too much for its already radical factory look. Peaches and cream two-tone pearl paint are easy on the eyes.